Your wedding day is a day to remember, and what else can be a better way than making it more comfortable. The best way that you would find quite excellent in this context can be to hire the best Toronto Wedding Limo. While most of us tend to use the wedding limo to transport the wedding party and guests, there are several ways you would find using a limo service for.
A few ways where you can make the best use of wedding limo can be to utilise it in the following best ways.
Pre-wedding photo shoot
Hiring a Toronto wedding limo for the pre wedding photo shoot can be quite an excellent option. You will be able to get some great shots with the limo as a prop. That would be a great way to help you arrive at the wedding event quite relaxed and feeling comfortable.
Bachelor or bachelorette party
The wedding limo can also be used in a very decent manner for your bachelor party or bachelorette party. Your friends and your beloved people will be able to spend your time in style and comfort at its best. You will find it a very decent and exciting options for enjoying your day without issues.
Post-reception getaway
When the reception is done, using thee Toronto wedding limo for the post reception getaway can be a good option to pick. You can simply relax sitting at the back of the limo and can be whisked away to honeymoon venue to a nearby hotel.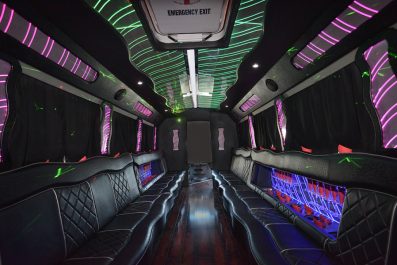 Midnight snack run
If you feel hungry after a reception, it would be advisable to hire a wedding limo for a late night snack. You and your spouse can enjoy a few great snacks and get access to some tasty snacks as the relief after spending the whole day at the marriage related activities. You can move around the city and enjoy a "US" time together.
Sightseeing tour
Thee sightseeing tour on the wedding limo in Toronto should be yet another great option that you would find much decent and exciting. This can be a great pick for the guest who may be coming from out of town locations. You can take them onto a sightseeing tour of Toronto. You can show them best of the sites in Toronto and help you travel in style.
Anniversary celebration
Celebrate the best wedding experience in style by hiring the wedding limo in Toronto for the night. You can visit your favourite spots and enjoy your wedding anniversary day in style. How about reminiscing about your wedding day and enjoy it in its full swing?
A wedding limo can definitely be one of the unique options to help you enjoy a host of occasions apart from your wedding alone. It is not just a mode of transportation, but it is the right way to make your wedding day stand out from the rest. The best ways that we have outlined above should help you use the Toronto wedding limo for a variety of occasions.