Are you overwhelmed with the idea of having a micro wedding? Well, being a new concept, you would perhaps be looking forward to the best trends in the micro wedding in Toronto or elsewhere. A micro wedding refers to an intimate wedding ceremony with the minimalistic experience. Let us check out a few great micro wedding ideas that can be practical.
Strategically plan the guest list
A small wedding or a micro wedding can prove to be quite effective only if you have invited a small number of guests. You can go through your chat history and calls list and finalise the number of guests.
Go with the handwritten invitations
The handwritten invitations should be one of the excellent options for improving the experience further ahead. Since the number of guests is quite on a lower end, it should be a good idea to send hand written invitations. That would provide a personal touch to your wedding and make it more memorable and cherished.
Go for a restaurant venue
In case you are having a micro wedding a restaurant wedding can prove to be a good idea to go with. Such non traditional venues can definitely enhance your experience further. They can be the unique places that would provide you with practically everything that you may be looking ahead to. You can check out the locations that your guests are likely to attend quite frequently.
Hire a good and decent transportation
A decent and simple transportation option can be something that would redefine the experience by several counts. The wedding limo in Toronto can definitely make it one of the excellent options for enjoying a fully fledged degree of experience for your guests. In fact, that should be one of the affordable services ever for almost all your expectations.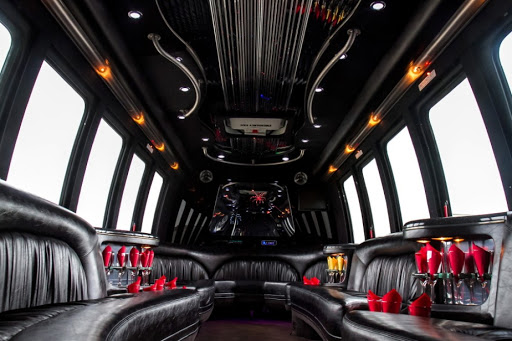 Be creative with the seating arrangements
The micro wedding provides you with one of the huge advantages whereon you would find it a great option to arrange the seats in a very unique way. If the venue is large enough, that would further make it all the more unique and exciting. Making a large space appear quite intimate can be something that is unique in more ways than one.
Create a welcome box for the gifts
In case you are hosting a destination wedding and it is set to be a micro wedding, picking the best welcome gifts can further improve your experience in several ways. That can be one of the best options to provide you a personalised touch to your micro wedding. Adding the items that you or your partner loves can be what would make it a truly pleasurable experience.
Well, those were a few of the prime choices that would make quite excellent options which would make it one of the most unique experiences. The tips shared above should be a great way to provide you an enhanced option in every sense of the word.