Arranging for a wedding is not an easy task. It can involve huge expenses and if you are someone on a tight budget, you may find it extremely difficult to manage the cost. You can visit a site like Raise to bag yourself some bargains on outfits and decor, saving you significant amounts of money, but have you considered transportation? With transport being one of the key factors of a wedding, it pays to pick your wedding transport with due diligence. After all, how else are you going to get to the venue?!
So, should you go with a wedding limo service? Is it practical to opt for a wedding limo service for meeting your expectations? Will it be a costly option and something that suits only elite weddings.? Let us try answering those questions.
Is it a good idea to hire a wedding limo?
In case the budget is a constraint, it may be practical to avoid hiring a limo service. You are not forced to opt for a fancy ride and if you do not opt for a limo for your wedding transportation, no one is going to hold you to the wall. You can perhaps opt for an everyday car or even hire any other vehicle. You can perhaps save money on the cost and put this money to some other use.
However, are you looking for that exciting and enticing entry and exit from your wedding venue? In that case, we would recommend you go out and hire the best wedding limo. In fact, a host Toronto wedding limo services are providing the outstanding service quality and an affordable pricing. In fact, one of the bet ideas would be to book a limo well in advance. It may be a good idea to book your limo at least 4 to 5 months in advance. Toronto limo service providers do provide discounts for those booking the vehicle well in advance. That can perhaps be the right option to save money on your wedding transportation.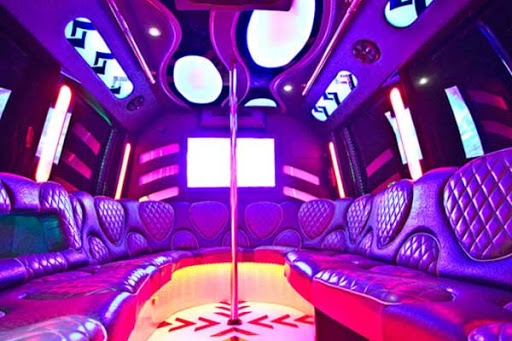 Yet another advantage you stand to gain by hiring a wedding limo can be that it can double up as a perfect wedding photography or video prop. A grand limo as the backdrop can perhaps be something you will find an exciting option. In fact, you do not move around the town in a limo every day. The wedding limo can perhaps serve to be a memorable occasion and can serve to be the best you can ever imagine. Memories make one's life and hiring a wedding limo can perhaps be one of the best options that you can ever think of.
A wedding limo can also serve to be one of the prime options for the best possible privacy. Limos have tinted windows and private cabins. That can perhaps be the exciting option ever for most of your expectations.
That should be what should make you understand the importance of a wedding limo and how effective it can be in improving your experience and help you get an enhanced wedding experience ever. Check out the options available at your nearest city and hire your wedding limo today! You stand to gain the best possible experience.