Toronto is perhaps a city that is suitable for a wide range of activities and enjoyments. If you are looking to celebrate your anniversary in style in Toronto, the city offers you plenty of options and attractions that you would really appreciate. Let us explore a few creative ways that you can have fun in Toronto on your anniversary.
Edge walk on the CN Tower
The edge walk on the CN Tower can be yet another great option that can let you enjoy one of the most unique experiences in terms of a perfect anniversary date. Of course, it should be an adventure in itself, but should be a great experience together. This would appeal to you if you are an adventure junkie, or more so, if both of you are fans of adrenaline rush.
Spend your day at the Wonderland
Wonderland in Toronto is perhaps something that would help you remember your childhood and adolescent days. The venue is located is not exactly located in Toronto, but in Vaughan – but it can be your best destination for a full day of pleasure. The rollercoasters and other games here would further make you go back in time.
Move on a picnic
Moving on a picnic in Toronto can be yet another great and unique experience that you would find quite innovative. The Trinity Bellwood's should be a great destination from this perspective. Why not bring a bottle of champagne and enjoy the moments together like never before? A great time of togetherness can definitely be quite worthy of it.
Throw a party for your friends
Throwing a party for your friends can be yet another great way to enjoy your anniversary day in style. In fact, rather than a wedding anniversary, this can be a good idea for the milestone anniversaries such as the first date anniversary, first valentine anniversary etc. You can even share your sweet memories with one another.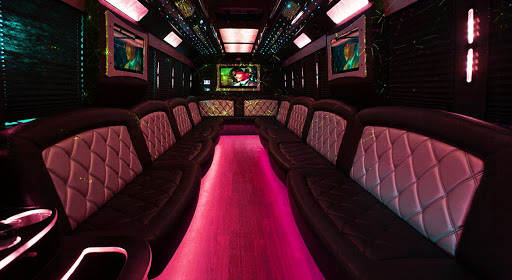 Enjoy some great food
Food is one of the most romantic things that you would want to enjoy. How about taking out time to celebrate at one of the best restaurants in town? Heading to the places that has the same kind of ambience that you first met can be one of the unique options that can bring the positive vibes in your relationship. The good food that you have together can perhaps be the right cement for securing your relationship!
If you did like any of those ides to celebrate your anniversary in style, it may be equally a great idea to hire a transportation that goes with the mood. One such best option that we would recommend is to hire a Toronto wedding limo which can perhaps bring back those memories that you have always cherished. The affordable transportation service that stands a proof to the best possible professionalism should help you have the best time of your life in every possible way. In fact, they can also help you get through the different destinations in and around Toronto for one of the most unique experiences ever.