Planning for your wedding could be hectic with lot of issues to take care. As you look for the best venue for your wedding, or other arrangements wedding limo is essential for couples.
Wedding limo will make your day memorable and also set the class for your event. Wedding is a day that you should make sure every moment is unique and will be memorable for whole life.
Limousine services are available in Toronto, but you need to be careful if you want best company in the region. Limos are now a symbol of luxury, elegance, and class. Sometimes choosing the right wedding limo service in Toronto can be hard, especially if this is your first wedding. There are many limo rental companies in Toronto and the challenge is getting the best limo for your big day. No one expects any disappointment on your wedding day, so one should take time when planning for your event.
Factors to consider when choosing a wedding limo service in Toronto:
Always make sure you put in mind the following aspects before hiring a wedding limo service in Toronto.
The type of service being provided
The first step towards choosing the best toronto wedding limo is to understand what the company has to offer. Involve your wedding planners to know the number of guests that will need the limo ride to your occasion. Many limo rental service providers have different limousines that include classic luxury, sedan, or limo party bus.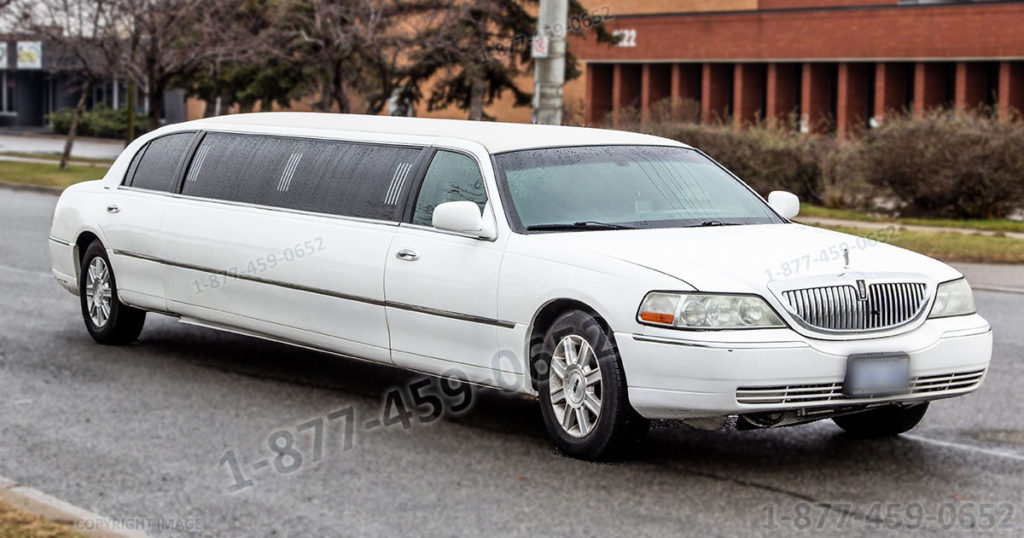 The number of guests will determine the kind of limo service you need. Visit the service providers physically to evaluate the limos and then choose the best one for your event. Don't pay for a limo that you have not examined physically. Also, take your time to visit different limo rental companies before you make your final decision. Compare the services, prices and go for the best offer.
Pricing
Budget is a very crucial part of every occasion and more so when you need limo transportation services. Various bus rental companies offer limo rental services at different prices. However, don't focus on the price more that all you need is quality services on your big day. Here now you will need to do some research, list down the potential companies and their quotations. Many Limo rental service providers charge on an hourly basis but ensure that you get the luxury and quality service.
Not every expensive limo you find on the market offers the best service. It's not obvious that the cheap ones don't provide high-quality services. Don't look for a wedding limo with that kind of perception. Look for different offers that could help you save some cash but make sure you get the best service.
Company's Reputation
Going for the experienced Limousine service provider in Toronto will be the best idea. A company that has been in the industry for some years will sure you that you are getting quality services. The best way to examine a bus rental company is to look at the customer reviews on different platforms. A good company will have an excellent rating as well as receive positive feedback from the majority of the clients.
Go through the reviews to understand how the company operates. If you have a friend who once hired the company's services, then you can get first-hand information from him/her. Learn more about the transport services in Toronto and choose the best limo for the couple. Also, visit the company and asks all the about their services before you decide to make a booking. An excellent bus rental company will always be committed to protecting her name.
Background Check
To eliminate all your fears or doubts, ensure that the limo company you are considering has been authorised and licensed. It's within your right to request the company to show you the approval documents. This will help in ensuring that you get the best service for your big day. Background screening also includes looking at the company's ratings and reading some customer reviews.
Also, remember to verify the authenticity of the certificates. Make sure the limo drivers are also qualified and accredited too. All these ensures that you will enjoy your limo ride comfortably without any security fears on your special day. You can contact with any customer who has hired the services before, to evaluate the capacity of the limo service.
Time
Timing is very essential when hiring a wedding limo if you need to get the best deals. Typically, limo services are charged per hour, thus you need to factor that in your budget. How many hours do you need the limos to carry you or your guests? You should also book the limos early enough to allow the company to prepare for your event.
Confirm everything in advance and if any modifications needed for the limos then you can make arrangements in time. The right timing will help you to get good pricing deals, if your event takes place during the off-season. Majority of the limo companies lower their prices during this time, and you should take advantage of that.
Besides, you also need enough time to look for the best limo service provider in Toronto. Last minute rush, only means that the bus rental companies will take advantage of your situation to charge you more. Customisation for the limos could also be a challenge on short notice. The same way you are planning for other wedding services also includes transport. Make all arrangements early and wait for your luxurious ride.
What does hiring a wedding limo mean?
Limousines are associated with class and elegance in life. These limos will be a great experience for couples to have a ride of their lifetime on their big day. Wedding day gives you a unique opportunity to enjoy a lavish limo ride. Consider all the above factors before you trust any limo rental company in Toronto.
However, getting the best limo service will also be a plus in making your event memorable. We are the best wedding limo service provider in the greater Toronto areas. Our call lines are always open, and you are free to contact us. If you need our elegant service and go for a luxurious wedding limousine rental.