COVID- 19 does not seem to be going away anytime soon. In fact, it has affected several weddings and other events during 2020 and 2021. In essence, it has also been forcing the couples into canceling their honeymoon as well.
If you are planning your honeymoon and do not know how to go with it because of the pandemic, a few tips here can be helpful in providing you an insight into how to handle it. Whether you choose to go on a honeymoon or decide to have it at home (as a safe option), make sure you have the best out of it. You can plan to include a few scented candles, some romantic movies, and some male or female pheromones to have the best experience. Moreover, the objective is to spend the best time with your partner and have the most romantic moments, and the pandemic shouldn't stop you from getting any of those.
Should you postpone your honeymoon?
It may be a wiser idea to get in touch with your travel advisor before you can move ahead to arrange your honeymoon. The first parameter that you may need to check out would be to find if it is safe to travel. It would be a good idea to understand the protocols and guidelines.
Hiring the right type of transportation should be one of the prime prerequisites into arranging your honeymoon. We would recommend opting for the reliable and professional service such as Wedding limo in Toronto. They do provide you an outstanding experience in enhancing you're travelling experience and make sure that it is as per the local protocols.
Proceed only if you are comfortable in navigating and following the safety protocols in place. You would not want to get sick, right? As a responsible citizen, you would also not want to put others at risk. Make sure that you have taken a call only after considering the personal preferences.
How to plan your honeymoon amid the changing guidelines?
With the unsure nature of the pandemic and the emerging variants of the virus, it is absolutely important to pay enough attention to find the existing protocols and guidelines in place. Keeping track of the local government website may also be quite essential to ensure that you are on the same page as the authorities.
While certain guidelines make it mandatory to show a COVID 19 negative certificate on arrival, a few others in specific regions may need you to show the proper vaccination records. That is exactly why it is extremely important to pay enough attention to rely on a travel advisor for the proper planning. Since they are in the business and deal with those things on almost a daily basis, the travel advisors would be in a better position to help you take a better decision right away.
Additionally, you may need to take some precautions on your own to avoid contracting the flu and jeopardizing your personal information. Wherever you go, you may need to use hand sanitizer and a mask. Also, when visiting another country, you should ideally take precautions to prevent your personal information from being misused. Like, you may choose to look for a reliable and cheap vpn that you can use while making any payments or accessing the free wifi of your hotel/resort. This may assist in protecting your personal information that you do not want others to know, such as your bank account details and phone number.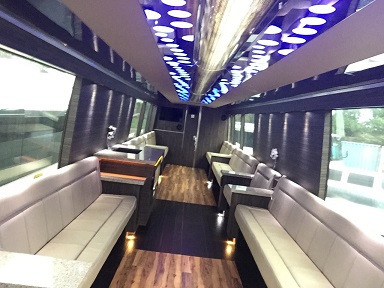 What else can you expect during traveling?
Your travel will not be without its own share of unwanted issues. There are no group activities such as dance and drop-in activities any more. You will need to book your evens and activities well in advance. Almost all the activities and venues will come with a limited seating and availability.
You may also need to ready for temperature or wellness checks quite frequently at almost every event or venue or even at your hotel. There is a likelihood of longer wait times which can be yet another woe.
Well, like every cloud has a silver lining, you would find it quite a great option for a better honeymoon experience. A blessing in disguise, you would find it quite an exciting option for enjoying your visits without the crowds.
In any case, if you have decided to continue with your honeymoon, go with it only after a proper planning. That would save you from unwanted issues and hassles.