The bachelorette party is a means of sending a bride to the married life. in fact, it is all about celebrating and having a blast of your life with your friends. In essence, a bachelorette party is about having fun, but you also need to follow a few etiquettes.
How to plan a bachelorette party?
Planning a bachelorette party has been an easy task. There are a huge number of service providers who make it rather easier for you to plan the event more efficiently. Right from the event coordinators to the transportation services such as Toronto wedding limo, which would provide you one of the best and perfect options in the context.
Plan the budget
Planning the budget is a prerequisite to holding any event and the bachelorette party is not an exception either. Set a budget for your party so that you will be able to go ahead as per the planning. There may be a good option to share the expenses among the bridesmaids. It may also be essential to ensure that everyone is comfortable with the proper budget options.
Choose the guestlist
Then next part in a proper planning of the bachelorette party would be to prepare the list of the guests to be invited. You would not want the important persons in your life to be left out. However, it is quite important to notice that a bachelorette party can only be attended by the close friends and family members alone. Have a brainstorming session to decide whom to invite and whom not to.
Pick the right venue
The venue for your bachelorette party should be yet another important factor that one may need to focus on. The location would largely be dependent on the budget that you have set aside. It may be a good idea to choose a venue that is light on your pocket. Some best options can be a friend's place, the terrace of your building, a hotel room, or a nearby resort.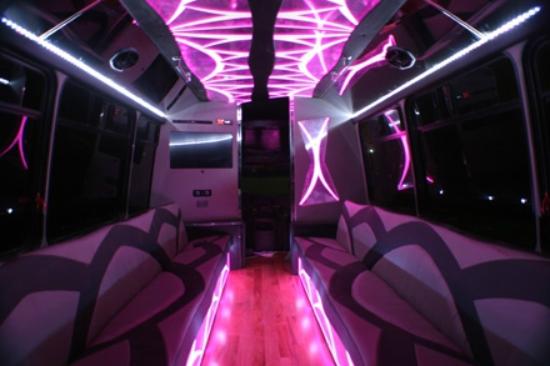 The transportation and logistics
Transportation and logistics can be one of the most unique options that you would want to check out. If you are in Toronto, you would find the Toronto wedding limo service a great option because a bachelorette party is nothing short than a wedding in itself. The affordable service that offers you a high degree of punctuality should definitely be a great option in the long run. The courteous behaviour of the chauffer and crew should make you feel special.
Plan the activities
Planning the activities at the bachelorette party should be yet another important factor that you need to check out. Ideally, the activities should not be huge or many in number. This will impact other aspects of the party. Make sure that there are a maximum of three activities. Trivia games and fun activities can be a few good ideas for a full fledged and enjoyable bachelorette party.
Well, those were just a few tips to make your bachelorette party a huge event in itself. In fact, planning is the key to hosting a duly perfect party and a few tips featured above should be helpful in planning your event more efficiently