Macro weddings can be a good thing and that has nothing to do the ongoing pandemic alone. There are several people who have been moving ahead to holding micro weddings and there is a specific reason that the millennials are finding it a good option than the extravagant events that ruled the roost couple of years ago. However, there are times whereon you may not love the micro events. If you hate minimalism, here are the prime ways that you would find quite impressive in how to plan a macro wedding
What's a macro wedding?
Just opposite to the micro wedding which is a minimalistic and small wedding which is closer to the intimate event, a macro wedding is all about bigger events and a whole lot of activities surrounding it.
A macro wedding will ideally involve a larger guest list, huge venue, and a well laid out activities list. In fact, people have been moving towards holding larger parties and events after they have been unbale to hold large parties for more than a year.
How to plan a macro wedding?
There are a few important factors that can go handy enough in handling a macro wedding in style. Let us explore a few of them in detail.
The guest lists
The guest list that you would want to opt for would be a major option in terms of how to handle a macro wedding. By the very definition of a macro wedding, you would expect the wedding to have a huge list of invitees. In more cases, you will find that there are even celebrities invited for the event. However, the huge guest list can also be a great option in addition to being a risky one as well. Make sure that that you have made proper transportation arrangements as well. If you are in Toronto, you would find the Toronto wedding limousine and Toronto party bus a great option by several counts.
The fashion
One of the major aspects that would define a macro wedding would be the focus on the fashion and dresses. In fact, nothing can make a wedding bigger and large scale than a well-defined fashion at the wedding ceremony. In essence, a macro wedding will require you to have an over-the-top fashion element. You would need to focus on the best possible bridal fashion industry ever for achieving one of the excellent options in terms of a great macro wedding.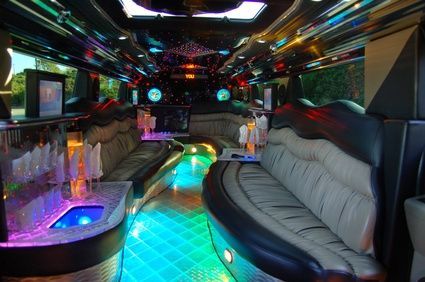 The wedding weekends
Yet another focus on the macro weddings has been on the multi days events that mark the celebrations. In fact, the weddings are seemed as a great way to celebrate and connect with the loved ones in the family or even in the extended family. It is also seen as one of the great and powerful outing opportunities ever and that should explain what makes it a formidable choice ever. The proper planning of pre and post wedding celebrations have taken a new dimension of late. Activities such as tennis round robins, golf outings, morning yoga, cooking classes, and wine tours have become quite popular in addition to the regular night time activities.
Well, hosting a macro wedding can be one of the toughest tasks and the tips above should be helpful in achieving a better degree of performance and arrangement.