Wedding is almost starting a new chapter in your life. In fact, it is exactly what actually brings a new beginning in your life. That is exactly why you want to celebrate your wedding in style. After all, that is a very significant event in your life and you will try finding several options. Hiring a limo is just one of them.
Why hire a limo for a wedding?
The celebration of your wedding would be dependent on the region you are from. A wide range of regions have their own style of celebrating the prime event in one one's life. If you are in Canada, however, one of the prime trends you will find in terms of wedding celebrations is hiring limo services. The Toronto Wedding Limo services have been one of the prominent services ever.
It can be a powerful stress buster
Hiring a Toronto wedding Limo services can be a great option as it is set to reduce the level of stress in your life. The limo vehicles have always been a sign of sophistication and elegance. You will definitely find it an extremely classy experience to visit your wedding venue on a limo. A very punctual, stress free and a safer means of a wedding itinerary, we definitely find it a great option you would want to go with.
They are spacious
The spaciousness of a limo is what would make it highly comfortable. It would be more so for a bride. A bridal dress is longer and travelling in a limo will ensure that the dress and its train can be accommodated in a better manner. There would be no wrinkles and you will continue having the best dress maintenance possible. Moreover, the long and spacious design of the limo vehicle can prove to be a great option to travel with your group of loved ones. You can pick the vehicle based on how many people would you want to ferry on the limo.
It can be your best bet for your theme customisation
A wedding limo vehicle can be one of the excellent options for almost all your needs in an improved experience in decorating and customising your wedding theme in a more practical manner. Wedding themes have been popular these days and opting for a wedding limo can help you get access to a better degree of customisation options. A host of the limo service providers have a team of experts who take care of your needs in an improved customisation ever.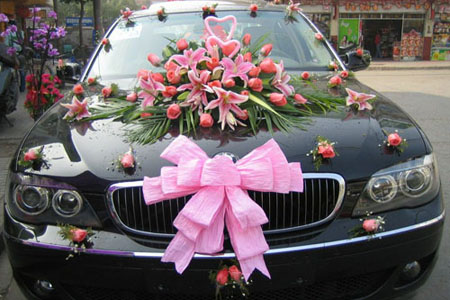 A wide range of options available
The limo vehicles do come in different styles, designs and capacities. The high degree of options available through the Toronto Limo service operators should further make it one of the much preferred options. The mummers and Limo party buses can be one of the best options you would find impressive enough.
Well, those were just a few of the reasons that we would recommend as the best means for your travelling requirements on account of the wedding. Opt for the best limo for your wedding today and enjoy the perfect experience ever.