So you have chosen to hire a limo for that wedding of yours. But, have you ever given a thought to the type of limousines available and how to pick the right among them? Choosing a perfect Limo can be a huge experience in itself – especially with a good number of options available at your disposal.
Which type of Limo should you go with for your wedding?
Most of the people hiring a limo do not have an idea about the different varieties of limos available and how to use them in an efficient and effective manner. The tips here should be helpful enough in picking the right one.
Stretch limousines
These are one of the most commonly found limousine types used for wedding requirements. In fact, almost all service providers offer you these vehicles. They will carry around 8 to 10 passengers. If you are checking out the best wedding limousine in Toronto, the stretch limousines would be the prime options you would.
Whenever you think of a limo, the stretch limo would be the first name that would come to your mind. If you carrying only bride, groom and the bridal party, the stretch limo should be one of the excellent choices for almost all your needs.
SUV Limousines
In case you have been looking for a perfect limo for a destination wedding, the best you can go with would be to hire a SUV limousine. The vehicle should be one of the excellent options to help you get a very comfortable ride ever. Yet another excellent advantage it offers you is it can carry more than 10 passengers.
A SUV stretch limousine has been one of the most widely used limo services for a wedding. It can be helpful in making the entire ride more comfortable and rewarding to the core. If you are looking for a grand and luxury wedding, this is the right choice you would want to make.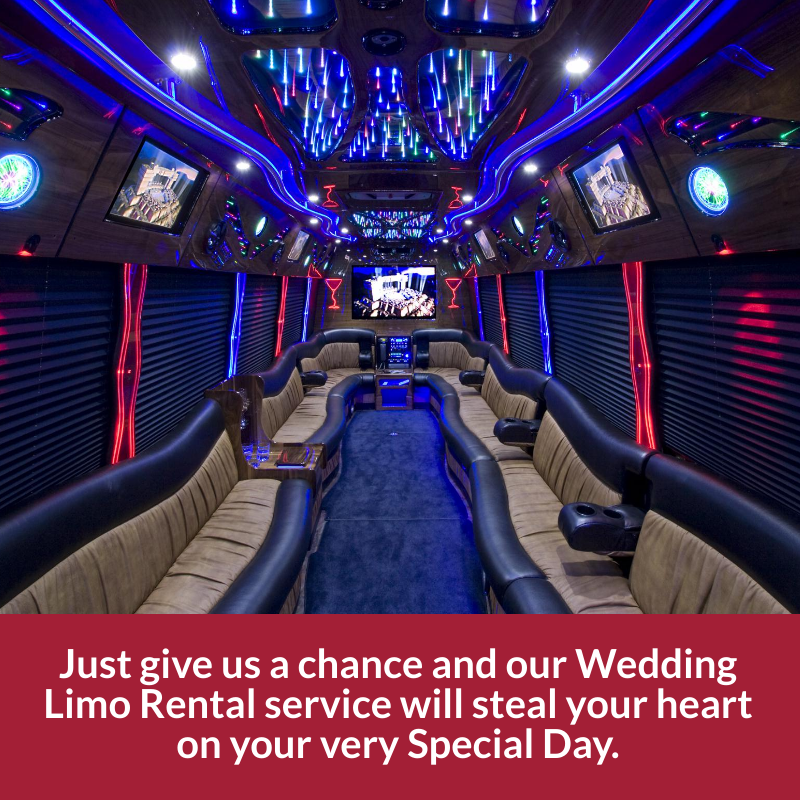 Party Bus
Party bus or limousine bus may not be something you would find comfortable for a wedding. Of course, you can hire a party bus to ferry the guests. In any case, a limo bus would be more suitable for any other party event such as birthday party, bachelor or bachelorette party and even for prom night.
The party bus is spacious and offers several amenities such as rest rooms, dance floor, and bar. In essence, it is one of those unique vehicles that you can have your party inside the bus or better still, get into the best possible party mood.
The type of wedding limo you choose would largely be dependent on the occasion, destination, the number of people you want to ferry and the budget you have set up for your wedding. Yet another factor you need to focus on would be to check out the number of hours you would be hiring the vehicle for. Shorter duration of hours can prove to be a little expensive than the long duration hires. Most of the service providers offering wedding limousine in Toronto offer a package deal than an hourly pricing. Picking a package that suits you can be a very thoughtful way to achieve the best experience.